The current course release date is 01/01/2024 – Pre Register today and get 50% OFF
Discover the power of integrating spirituality, entrepreneurship, and artificial intelligence in my course, "Spiritual Entrepreneurship in the Age of AI: A Journey of Transformation". This immersive experience is meticulously designed for those seeking to harmonize their spiritual paths with their entrepreneurial endeavors, with the added dimension of leveraging cutting-edge AI technology. As the world becomes more digital, AI offers transformative potential for spiritual entrepreneurs. In this course, we'll delve into the intriguing intersection of spirituality, technology, and entrepreneurship, equipping you with tools and techniques to enhance your spiritual practice, connect profoundly with your audience, and accelerate the growth of your brand.
This course begins by exploring the concept of spiritual entrepreneurship and the unique opportunities and challenges it presents in the age of AI. We'll unpack how AI, far from being a soulless technology, can serve as a powerful tool for personal and collective transformation. As we move forward, we'll dive into the practicalities of spiritual entrepreneurship, helping you align your business with your spiritual values and identify your target audience. You'll learn about AI's practical applications in spiritual entrepreneurship, from chatbots and virtual assistants to predictive analytics, and how these can augment your spiritual practices and marketing strategies.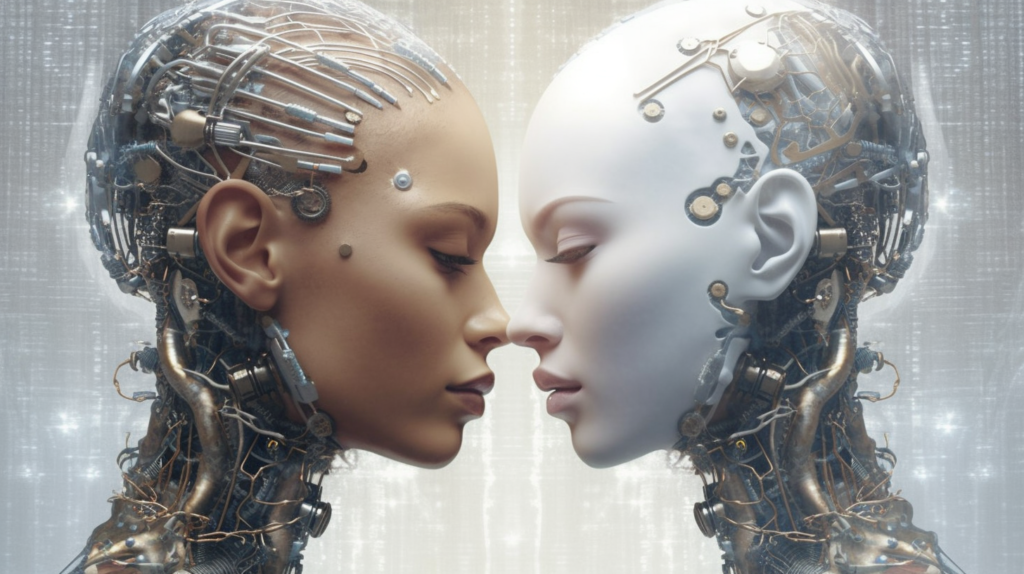 We'll delve into the ethical considerations of AI usage in spiritual contexts, ensuring that as you embrace technology, you do so responsibly and ethically. You'll discover how AI can enhance your connection with your audience, crafting AI-driven engagement strategies, and optimizing your content to resonate deeply. We'll explore AI's role in fostering creativity and innovation, opening new avenues for spiritual entrepreneurship.
Towards the end of this course, we'll examine AI's transformative potential for business growth and profitability, and its implications for societal and planetary ethics. As a grand finale, we'll draw inspiration from real-world examples of spiritual entrepreneurs who have successfully navigated AI implementation, extracting valuable lessons from their journeys.
With this course, you'll emerge with a robust understanding of how to harness AI to enrich your spiritual entrepreneurship journey. You'll be armed with effective strategies to navigate challenges and practical knowledge of AI applications in spiritual entrepreneurship. Embark on this transformative journey today and redefine your spiritual entrepreneurship in the age of AI.
The current course release date is 01/01/2024 – Pre Register today and get 50% OFF